Here's the cover and blurb for Araña.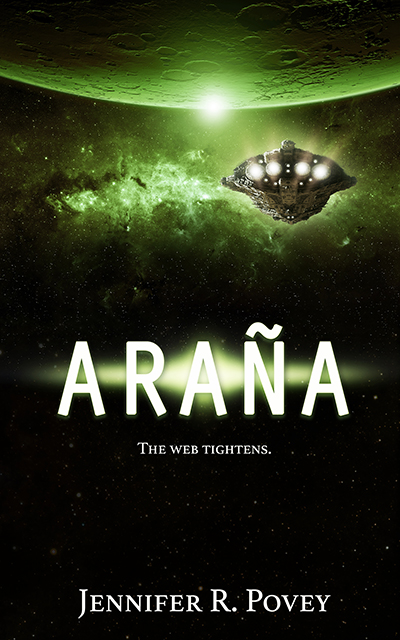 The Mars War is years over. Earth lost. And Earth's first starship has gone out into the black. José Marin is crew on the second, a war veteran seeking a place to belong away from a world which has not welcomed him home. But when the Atlantis sends a distress call, the Endeavour must go to their aid, and discover a tangled web that Marin will be drawn into the very heart of. Now he must help find a way to save a world while his own world crumbles…
Araña will be released on December 14, but you can get an e-ARC here if you have a NetGalley account – the only requirement is that you consider leaving an honest review. e-Arcs will be available for download until December 31, 2019.